You can not design experiences without experiences.
(I'll admit cryotherapy may have been a bit much).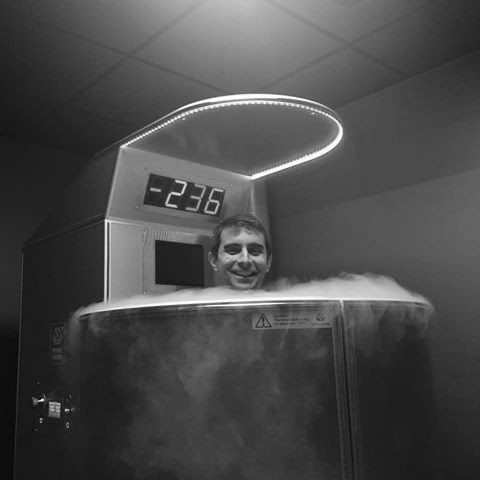 Work samples are available on request but these projects are still under NDA's. So I've made short blog post about my experience there so far
Wireframes and Work Samples
Select a project below to download the PDF.
This is my always changing
Design Philosophy
Not that there is anything wrong with the 'Process' section of the UX portfolio, I just want to do something different. My assumption was I know my ideas about design has changed since grad school. Thankfully my program has left me with many friends that I constantly communicate with and our conversations created the insights that led to this idea. We talked about our careers that allowed us to research our unique experiences and while our takeaways are our own I was able to iterate and refine my list to the following 4 points.
Be honest and ethical

Know your constraints

Failing isn't that bad

Have fun.
Each one of these points has a story and rationale attached to it. However I would rather share the story in conversation rather than text.
Bonus Insight: Non UX creative outlets are vital to my process.